SIAW was established by Ilan Sharon in 1984, and later joined by Ben Halevi, the co Director, after the two worked together on various projects since 1996. Both Ilan and Ben have acquired considerable architecture and design skills in their earlier careers.
---
Ilan Sharon
BA Architecture and Town Planning
General
Ilan was fortunate to be born into a family with art and architecture at the heart of family life. His father was the first generation practice in the family and had a passion for art which he passed on to both Ilan and his sister.
The rural, agricultural surroundings of their village strongly influenced the young Ilan in developing his affinity with open spaces, landscape and structure and his relationship with the land and ecological issues.
Ilan's education at a vocational high school in Tel Aviv resulted in his achieving his Matriculation Certificate in the Humanities, principally in the classes of sculpture and painting.
He went on to read Architecture and Town Planning at the Institute of Technology in Haifa receiving a Bachelor of Arts degree in those two disciplines.
The period between high school and the Institute was interrupted by 3 years of compulsory Military Service in the Army in Israel.
Ilan's 40 year career in architecture has covered a vast range of building projects including hospitals, hotels, commercial and residential buildings in both the public and private sectors. He has wide international experience having worked in Israel, Italy, South Africa, Spain and now in England since 1982.
His early training took place in the architectural practice of his father, leading to his first full-time employment at the office of Arie & Eldar Sharon. Later he joined a special American/ Israeli team to design a completely new airforce base.
Leaving Israel, he moved to Milan, Italy and worked for Giotto Stoppino (architecture and product design). After that period he moved on to South Africa and was appointed Principal Planner for the Ministry of Health, Education & Transport in Boputatswana. Remaining in Southern Africa and self-employed, he was commissioned to design two rural hospitals and schools for homelands areas.
He then relocated to Barcelona and led the design team in designing a 5 star hotel of 220 keys for the Ramada Renaissance group. At the end of this project he was invited to join the prominent architectural practice of Igal Yawetz Associates in the UK in a senior role and led mainly hotel projects such as the Belfry Hotel in England. Shortly afterwards, Ilan joined E. A. & A. renowned for international interior design in the field of hotels.
Having decided to settle in the UK, Ilan set up his own practice in North London under the name of AIF Ltd. which in due course became S. Ilan Architectural Workshop Ltd.
Others
Interests - Philosophy, art and technology, sport, tennis (Club level), cars and motorbikes.
Ben Halevi
BA Architecture
Ben grew up in Tel-Aviv by the University, and studied in Alliance Francais and was a keen athlete.
After the service in the IDF within the Intelligence force he read science at the Tel Aviv University until he decided to read maps instead and headed to tour Europe, Asia and Australia.
Architecture studies began at the Sadna in Tel-Aviv (which had close relationship with the AA Bartlett and Sci-Arc). His summer jobs were on building sites as an electrician within hospitals and large industrial installations. His first design job was with a rising star of Israeli architecture, Haim Dotan. The army was a walk in the park compared to 60 hours a week but never as fulfilling. The next stop was the UK - to complete the studies.
After getting his BA from UEL, he joined EAA international where he worked on a large hotel projects and was introduced to the 'complete' design - interiors. His Diploma with Honour from University of Greenwich was with a strong emphasis on sustainable architecture.
Ben was always keen on how technology progresses the profession and developed the CAD and IT within the practices, this speciality offered a managerial role within Richmond International which also operates within the luxury hotel interiors. At EPR Ben was involved in hotel projects and in 'Cardinal Place' (£170M) producing the prominent roof package.
After leaving EPR Ben joined forces with Ilan and became his right hand man.
Ben is a family man and pursues wide interests, and provides multiple lives for inanimate objects.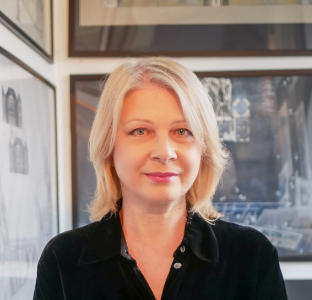 Doina Maravela Moss
RIBA, ARB, FRSA
RIBA Conservation Registrant
Head of Conservation and Project Architect
Doina joined SIAW in 2020 to enhance the synergy of design and heritage.
Doina Moss is an ARB registered architect, RIBA, FRSA, RIBA Conservation Registrant. She adheres to the highest professional standards to achieve outstanding results in the built environment, always pushing the boundaries of design, never ceasing to dream..
Her expertise is obtaining planning permissions through strategic sequencing, good design, meaningful contextualism and negotiations. Sustainable and environmental criteria are embedded in early design concepts.
Her extra edge speciality is creating contemporary interventions in the historic context - mostly around Listed Buildings, achieving bespoke hybrid architecture for both high-end residential and commercial. Equally motivated by contemporary architecture, she started off as an avantgarde architect then moving towards juxtaposing modern over historic, maintaining the authenticity in a coherent inclusion, strengthening the identity of each building. Collaborating and guiding the clients to achieve their dreams and aspirations, increasing the asset value through excellence of design and the overall coordination of stakeholders, challenging while contributing to achieve the goal.
Educated at the renowned University of Architecture and Urban Design "Ion Mincu" in Bucharest and the Architectural Association School of Architecture in London, she completed her Professional Practice examination at Westminster University, London.
Doina is currently part of an International Jury for diploma assessment, Master in Architecture level, since 2011. She was the External Examiner at South Bank University, London.
This keeps her in tune with the latest trends and developments in education, all new directions and philosophies relating to architecture.
Doina has launched her artist persona in 2017 at the RA Salon des Refuse, continuing to paint at weekends and while travelling, oil plein air, including elements of architecture where possible. She has paintings in museums and in private collections in London, New York, Paris, Zurich, Bucharest.
https://doinamoss.exposure.co/art-gallery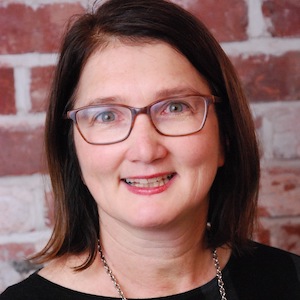 Harriet Mankowitz
Harriet is a UK registered architect experienced in all aspects of the design process from concept to planning, delivery & completion.
Born in South Africa, Harriet initially moved to London to complete her post-graduate architectural studies at UCL (The Bartlett), but quickly fell in love with the city and never left!
After cutting her professional teeth working for west-end architectural practices on large projects ranging from social housing to luxury fit-outs like the Langham Hotel, Harriet switched to smaller studio environments where she could track projects from start to finish.
Harriet is passionate about the potential of good design to accentuate the very best of each unique site and has worked on several award-winning projects.
Harriet joined SIAW in Feb 2021.